#1 Workshop For Alfa Romeo Repair Dubai
Alfa Romeo Dealer Alternative
We are proud to be the #1 Dealer Alternative Service Center for Alfa Romeo Repair Dubai. We have all the necessary tools and equipment to repair all models of Alfa Romeo with a 100% guaranteed Success Rate.
Independent Workshop For Alfa Romeo Repair Dubai
Affordable – Reliable – Trusted
Agency Alternative, Independent Alfa Romeo Repair & Service Center In Dubai. Experienced And Qualified Alfa Romeo Specialist Technicians. Free Pickup And Delivery For Any Service For Your MG In All Over UAE.
Why Choose Quick Fit Auto Center For Alfa Romeo Repair Dubai?
☑️Friendly Environment 
🚗Dealer Alternative Service
⭕Experienced Specialists
🔧 Advanced Tools 
💯Guaranteed Customer Satisfaction
🆓 Free Pickup & Inspection
✅Repair All Models of Alfa Romeo
📝Transparent Estimates
⏩Quick & Reliable
💰Pay If The Job Requested Is Done
Quick Fit Alfa Romeo Car Repair & Service
We Provide  Alpha Romeo Maintenance & Repair Services For All Models
Quick Fit Alfa Romeo Repair Dubai Periodic Service Menu
(Click To Select A Service)
Alfa Romeo 5K/10K/15K/20K/25K/35K Service
Alfa Romeo 5K/10K/15K/20K/25K/35K Service Includes:
Alfa Romeo Engine Oil Change.
Alfa Romeo Oil Filter Change.
Alfa Romeo Air Filter Service.
Alfa Romeo AC Filter Service.
Alfa Romeo Drain Plug/Gasket Replacement (If Needed).
Alfa Romeo Rotate Tires.
Check and Adjust Tire Pressure For Alfa Romeo.
Perform Battery Medtronic's Test For Alfa Romeo.
Free Alfa Romeo Comprehensive Inspection.
Free Car Wash & Vacuum.
We are one stop solution to all Alfa Romeo Repair Service in Dubai
Alfa Romeo cars are powerful and classic, you won't risk the condition of the car by giving it in wrong hands. So, we at Quick Fit Auto Center, our Alfa Romeo repair Dubai is taken care of highly trained and experienced Alfa Romeo experts. We offer you a service on which you can firmly rely on. To enhance the performance of your super-wheel, visit Quick Fit Auto Center for a compact and reliable Alfa Romeo repair Dubai and let your car roll on the floor.
Our trained and skilled technicians inspect your car with special and extra care and ensure that your Alfa Romeo receives the best maintenance and care as well. We use up-to-date techniques and approaches to scrutinize your car. Whether it's a minor issue or a major one, our technicians have full-fledge knowledge to completely fix it and keep your ride on track.
We deal our customers with exceptional care and provide them best environment to develop a long-term relationship and by giving them 100% results. We are of the believe that customers satisfaction matters the most. So, we always inspire them by providing superlative repair service, so that their car performs well and they can drive car with a peace-of-mind without any risks and unexpected expenses.  We also offer incredible Repair Service for all SEAT models and other cars.
Alfa Romeo General Repair

Alfa Romeo Brakes Service

Alfa Romeo Oil Change Service
Alfa Romeo AC Service

Alfa Romeo Engine Repair / Rebuild
Alfa Romeo Gearbox / Transmission

Alfa Romeo Suspension Repair
Alfa Romeo Inspection / Computer Diagnostics

Alfa Romeo Body Shop Service

Alfa Romeo Tyres Shop
Alfa Romeo Parts
Alfa Romeo Steering Repair
Alfa Romeo Auto Glass / Windscreen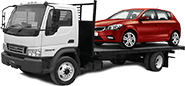 Free Car Pickup & Drop
Alfa Romeo Battery Service / Replacement
Premium Quality Rim Protector
Coolant Flush
Alfa Romeo Vehicle Modification
Premium Quality Alfa Romeo Repair & Service Workshop In Dubai. Discounted Prices, Free Pickup & Drop Off, Free Inspection. Call Us For Free Pickup 056 66 34 222
Are You Planning To Buy A Used Alfa Romeo in Dubai?
Let Us Do A Comprehensive Pre-Purchase Inspection Before You Buy A Alfa Romeo In Dubai. We Save You Headache & Money. At Quick Fit Auto Center We Have Qualified Alfa Romeo Repair & Service Technicians, Who Can Inspect A Pre-Owned Alfa Romeo Thoroughly And Present You A Comprehensive Inspection Report. Which Helps You To Make A Better Decision On Your Investment To Buy A Alfa Romeo In Dubai.