Quick Fit Auto Service Center Dubai
Dealer Alternative At Affordable Price!
A Friendly & Transparent Auto Repair And Service Center In Dubai. We Provide Premium Quality Reliable Service At Best Price. We Also Offer Our Customers A Free Car Pickup Delivery. We Work to Earn Our Customers Trust Customer Satisfaction. Call Our Service Advisor To Book A Service Now.
Best Dealer Alternative At Affordable Price! Exotic, German, American, European & High End Japanese Cars Specialists
One-Stop Auto Repair & Maintenance Solution In UAE. Service Centers Available In Dubai & Abu Dhabi.
Book a Free Car Inspection & Computer Diagnostics Now
Why Choose Quick Fit Auto Center?
Friendly Environment
Qualified  Specialists Technicians
Dealer Alternative At Affordable Cost
Largest Auto Repair Facility With All Car Repair Services Under One Roof
Specialized In German, American, And European Cars
Specialized In Exotic And Luxury Cars
Specialized In High-End Japanese Cars
Classic Cars Repair & Restoration Specialists
Customer Satisfaction is Guaranteed
Free Pickup & Free Inspection 
Transparent Estimates
Quick & Reliable Service
Pay If The Job Requested Is Done
Complete Auto Maintenance, Repair, And Service Solution.
General Auto Mechanical Repair And Service
Auto Electrical Repair
Computer Diagnostics
Free Inspection
Complete Auto Body Shop Services. (Accident Repair, Chassis Repair, Car Painting, Detailing, Polishing, Sunroof Repair, Bumper Repair, And More)
Auto Upholstery (Leather Seats, Dashboard, Sunroof Repair) Fiber Work.
Major Car Repairs (Engine And Gearbox Rebuild)
Regular Car Maintenance (Scheduled & Interval Servicing) AC, Brakes, Engine Oil Change, Gearbox Oil Change, Suspension, Steering Service, Wheel Alignment, And Wheel Balancing. Wind Screen Replacement, Tyres Change, And More.
 Please Contact Our Service Advisor For Booking And More Information. 056 663 4222
Best Auto Repair & Service Workshop In Dubai. Discounted Prices, Free Pickup & Drop Off, Free Inspection. Call Us For Free Pickup 056 663 4222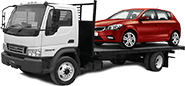 Free Car Pickup & Drop
Auto Parts
Coolant Flush
Vehicle Modification
Scheduled / Interval Service
(Click To Select A Service)
5K/10K/15K/20K/25K/35K Service
Replace Engine Oil
Replace Oil Filter
Service Air Filter
Service AC Filter
Replace Drain Plug/Gasket (If Needed)
Rotate Tires
Check and Adjust Tire Pressure
Perform Battery Medtronic's Test
Free Comprehensive Inspection
Free Car Wash & Vacuum
Auto Window Tinting Service
Premium Quality Tint (Made In USA)
3 to 12 Years Warranty
40 % Off (Limited Time)
Best Protection From Sun Light
Premium Quality PPF (Made In USA)
3 to 12 Years Warranty
40 % Off (Limited Time)
Best Paint Protection Film In Dubai
Premium Quality Ceramic Coating
3 to 10 Years Warranty
40 % Off (Limited Time)
Best Nano Ceramic Formula
For Any Car Repair Service Please Call Our Service Advisor For Technical Help & More Information.