Quick Fit Auto Services in Dubai & Abu Dhabi. Best Place To Service Your BMW In UAE. Complete BMW Repair, Maintenance & Service Solution. 
Specialized In Luxury, American, German, And High-End Cars.
Complete Range Of Periodic BMW Service. Minor Or Major Service, Kilometer Servicing (60k, 70k, 80k, 90k, 100k, 110k, 120k, 130k, 140k, 150k, and so on). We Also Provide Cost-Effective BMW Service Contracts. Call Our Service Advisor For Booking And More Details.
Book a Free BMW Health Check Now
Quick Fit's BMW Service Dubai
Quick Fit's BMW Minor Service in Dubai
Quick Fit Auto Center is offering  Car Minor Service in Dubai for all car brands. We are serving clients nationwide over the years make sure to restore the car's condition with outclass minor service in Dubai.
Best BMW Repair & Service Workshop In Dubai. Discounted Prices, Free Pickup & Drop Off, Free Inspection. Call Us For Free Pickup 056 66 34 222
Quick Fit Auto Center is a one-stop solution to all types of Car Major Service in Dubai. We have expert technicians ready to reinstate your Vehicle's Performance through minor and major service in Dubai. 
Our Major Service Also Includes Vehicle Inspection and Computer Diagnostics, So We Provide You The Proper Inspection Report Which Includes Everything Your Car Needs.
Do you want to avoid any major repair costs for your vehicle in the future? Then get Quick Fit's BMW Service Contract/ Package in Dubai & Abu Dhabi. For your Vehicle. Save cost and avoid the headache, Be Safe On The Road.
Quick Fit BMW Repair Dubai Periodic Service Menu
(Click To Select A Service)
BMW 5K/10K/15K/20K/25K/35K Service
BMW 5K/10K/15K/20K/25K/35K Service Includes:
BMW Engine Oil Change.
BMW Oil Filter Change.
BMW Air Filter Service.
BMW AC Filter Service.
BMW Drain Plug/Gasket Replacement (If Needed).
BMW Rotate Tires.
Check and Adjust Tire Pressure For BMW.
Perform Battery Medtronic's Test For BMW.
Free BMW Comprehensive Inspection.
Free Car Wash & Vacuum.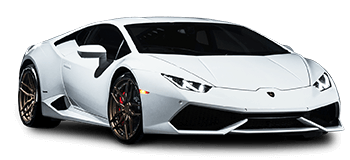 Our State of the Art Repair Services is powered by Modern Tools, Latest Techniques, Advance Processes, and Experienced Technicians. Our 6 Steps Car Repair Model is designed to add comfort and convenience for all car owners.
FREE PICKUP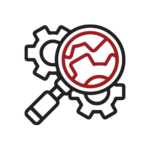 FREE INSPECTION
JOB APPROVAL
REPAIR & FIX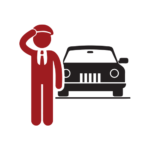 DELIVER BACK