SUSPENSION REPAIR & SERVICE SPECIALISTS
100% Genuine Parts, Warranty On Service. Best Place for Car Suspension Repair And Service In Dubai. Specialized In Luxury & High-End Cars Air Suspension Repair.
Complete Car Suspension Repair Solutions. Book A Free Suspension Inspection Today.
If you are hearing noise or sounds while driving, or your car's suspension is down, or you feel a bumpy ride, you need to check your car's suspension at Quick Fit Auto Center, we offer you completely free car Suspension inspection.
We have Suspension Repair Specialists having years of hands on experience dealing with all car models. 
A Glimpse Of Our Suspension Repair Portfolio in Dubai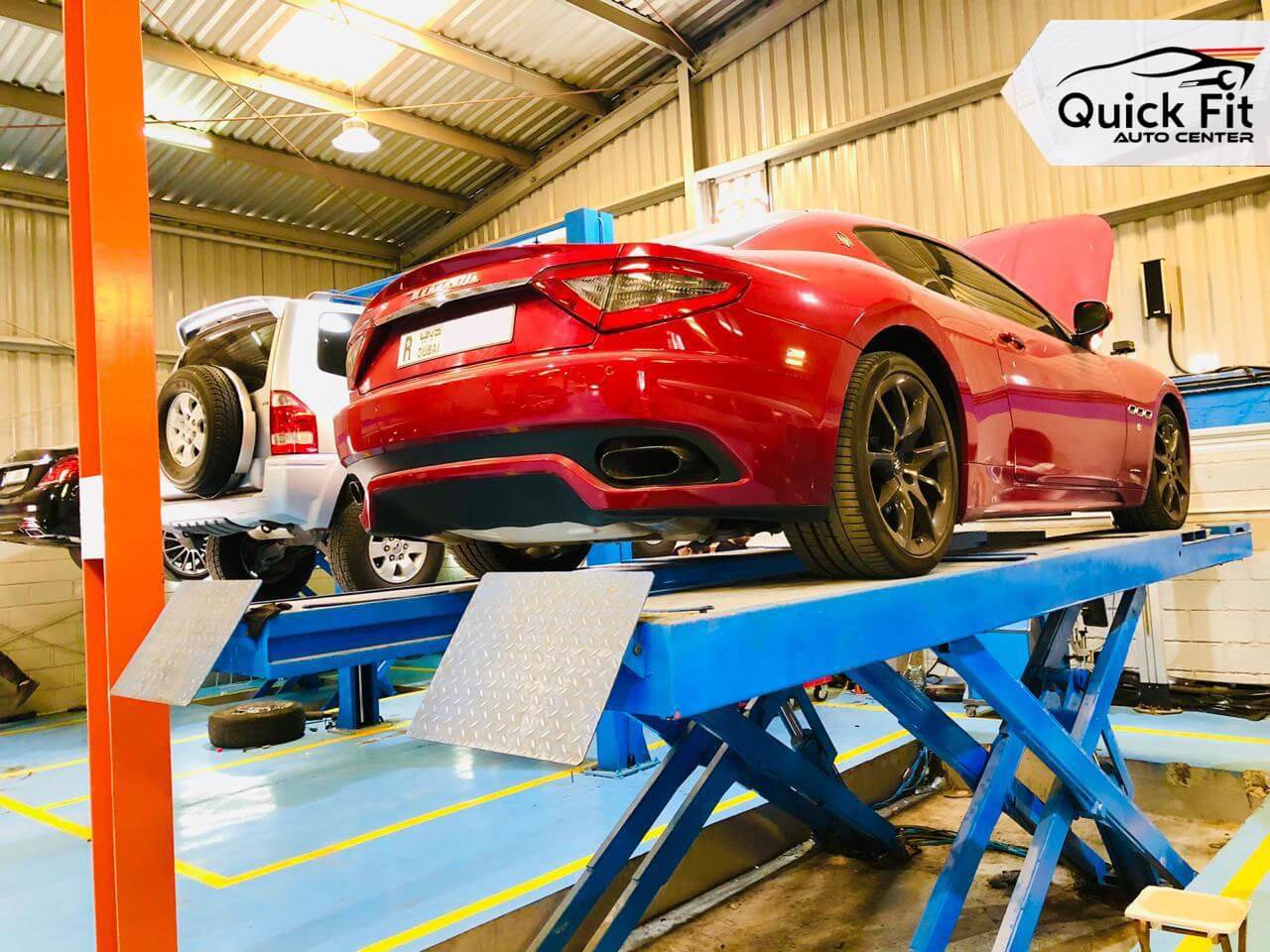 Looking For Auto Suspension Repair in Dubai? Glad you found us!
Car collisions happen, even minor ones mostly damage your car's suspension. For a flawless, smooth, and extraordinary drive performance you need to keep car suspension in shape. Well, your high-end vehicle might need car suspension repair in Dubai and you are lucky, you found Quick Fit Auto Center!
If you are hearing noise or sounds while driving, you need to check the suspension and at Quick Fit Auto Center, we offer you complete free inspection. We know that car problems come unexpectedly, and you might be busy in routine tasks – Relax, our free pick up service is just designed to make the car repair process hassle free for you!
Either  your car's air suspension is down, or there is an air suspension leakage, or you are looking to repair your car's shocks absorbs, Quick Fit Auto Center is a trusted place to visit!  At our Auto Service Center in Dubai , we are specialized in all brands car model and make suspension repair. Either you are driving an exotic car, American, European, Japanese or any other car. we have complete Auto suspension repair solutions.
 How to Check your Suspension is Down?
You might fee the Clunking or squeaking going over bumps, indicating that your car suspension is down and need repair. Moreover, you can feel Bouncy or float in ride, excessive body roll through corners, excessive tyre wear, poor steering feel, uneven ride height or any other issue is indicating that your car needs suspension repair – Relax, Quick Fit Auto Center is at your Service!
Enjoy Top Quality Suspension Service in Dubai