Restore Car's Shine With Our Auto Paint Service in Dubai
When your car met with a collision, either it gets damaged or caused paint faint. Why drive car with fade, scratch and faint body paint when Quick Fit Auto Center Auto Paint Service in Dubai are available? We restore the actual beauty and glam of your car once again.
Quick Fit Car is home of Car Painting in Dubai where we have the latest technology that will make your car just look new. Our experienced team of professionals use the latest technology to paint your vehicle and give it a perfect shine. Most people think that car painting is a long tricky process, consuming a lot of time and resources.
At our Auto Body Shop, you find things amazing, in perfect order and highly compatible. Either you are visiting for auto paint repair service or just need to completely change the car color, our experienced, accurate, professional and highly trained staff is at your service! We use intricate equipment to ensure quality work and use ultra-modern and genuine parts to maintain your vehicle's excellence.
Give your vehicle in our hands to maintain its worth. We will return your car with a factory finish look. Whether it is a slight bump painting, scratch, or a large scrape, our technicians exactly know what techniques and processes are used to paint your vehicle.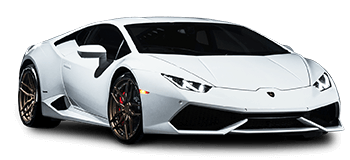 Our Peelable Paint Service in Dubai is lasted over 3-5 years and never damages the genuine paint!
Shiny alloy wheels look with our first-class Alloy Rim Paint Service. We deal in all brands models.
Paint Scratches Repair Service at Quick Fit Auto Body Shop in Dubai. Restore the car's shine.
Improve Brake Calipers Colors with our caliper paint services in Dubai.  High Gloss, and Resistive Colors!
No One Can Guess Your Car Just Had  Auto Painting Services in Dubai
Our Car painters first of all make sure to clean the surface of the body. It has to be spotlessly clean, without any dirt, scratch or grease to make it a high-agility wheel. Color matching have to be accurate, if you want the color of your vehicle perfectly coated then you must visit Quickfit center painting services, where you will experience a whole new world of car restoration and paint jobs. We will make your car shine superiorly and give it a first quality finish.
We will work on each and every detail, because detailing matters the most. Detailing, fixing a dent, scratch and painting is our job extensively done. We will paint your car as it never met with a collision. We will do our jobs beyond your expectations. The material used by our technicians and painters is futuristic and distinctive.
If there are any blotches left after the paint, our painters apply sand and polish the affected area for a flawless look. So whenever you feel that your car needs to get painted or recover, come and visit Quickfit center painting services Dubai and give a shiny-look to your giant vehicle because we provide proven and best services to our clients for their inner satisfaction and trust.
The basic purpose of our car painting service dubai is to provide a new and refreshing to your vehicle.  We are proud to have a leading car paint workshop in Dubai, featuring car paint repair service, complete custom car color change, alloy wheel paint service, caliper paint, complete autobody paint and minor car paint touch ups.  Our company used high quality car paint and industry's best auto paint standards to assure success rate and win customers satisfaction.
So, either it's about the car door paint, bumper paint repair, or you are looking to change your car's color completely, our auto paint service center will never let your down. We deal in Metallic paints, Solid Paints, Pearlescent, Matte Finish, and indeed ever type & category of paint that exists. Either your paint is damaged due to accident and need minor service, or it's about complete color change, we will be at assistance
No matter how new or old is your car, a vehicle paint change can bring good feel good. The new color might appeal you better and give your car a unique look. Its time to alter your car's appearance with our professional car painting services in Dubai.