Car Leather

Repair and Restoration

in Dubai
While driving, you only notice the car interior and when it is tossed with exemplary car leather seats, it will entice you all through the destinations. Well, you might witness a scratch or a tear over the car seat leather that will totally destroy the beauty of your car's interior. Relax, Quick Fit Auto Center has a complete setup for Auto Spa Services, where you find car leather specialists available for an ultimate car leather seat repair in Dubai. We also offer complete car upholstery services in Dubai so you can restyle your car's interior at affordable prices.
Get the best car leather restoration service in Dubai
Car Leather Repair and Restoration Includes:
Car Door Leather Repair and Restoration
Car Steering Leather Repair and Restoration
Car Seats Leather Repair and Restoration
Car Console Leather Repair and Restoration
Can you guess the Leather repair? Well, it's hard when our technicians do the magic!
We have been restoring and repairing the car leather seats over years and our 100 % job success rate proves our commitment, excellence, dedication and focus during the work!
Two ways you can damage the Car's Leather Seats!
When you never clean the leather and oils, stain marks, dirt and other bodies are gathered over it!
When you clean the leather seats with the wring product!
Our State of the Art Repair Services is powered by Modern Tools, Latest Techniques, Advance Processes, and Experienced Technicians. Our 6 Steps Car Repair Model is designed to add comfort and convenience for all car owners.
FREE PICKUP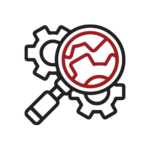 FREE INSPECTION
JOB APPROVAL
REPAIR & FIX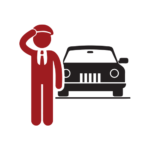 DELIVER BACK
Feel Free to Contact us for leather restoration service in Dubai