#1 Independent Workshop For Lotus Repair Dubai
Quick Fit Auto Repair Specialised In Lotus Repair in Dubai. A Transparent & Honest Workshop. Premium Quality Lotus Service At Low Cost. We Make Sure You Are Safe On The Road. Friendly & Courteous Environment. Call Our Advisor To Book A Service Now.
Independent Lotus Repair Workshop
Affordable – Reliable – Trusted
Independent Lotus Repair & Service Center In Dubai
At Quick Fit Auto Center, We Provide A Lotus Dealer Alternative Service.  If You Are Searching For Lotus Inspection, Minor Service For Lotus, Lotus Major Service, Engine Repair & Rebuild For Lotus, Lotus Transmission Repair & Rebuild, Lotus Computer Diagnostics. Or Any Other Repair Service For Your Lotus. Please Contact Our Service Advisor Now. +971543501008
Why Choose Quick Fit Auto Center?
Friendly Environment
Qualified Lotus Specialists
Dealer Alternative At Low Cost
Professional & Experienced Staff
Customer Satisfaction is Guaranteed
Free Pickup & Inspection
Complete Range Of Lotus Repair Services 
Transparent Estimates
Quick & Reliable Service
Pay If The Job Requested Is Done
Quick Fit Lotus Repair & Service
We Provide Lotus Maintenance & Repair Services For All Lotus Models.
Quick Fit Lotus Repair Dubai Periodic Service Menu
(Click To Select A Service)
Lotus 5K/10K/15K/20K/25K/35K Service
Lotus 5K/10K/15K/20K/25K/35K Service Includes:
Lotus Engine Oil Change.
Lotus Oil Filter Change.
Lotus Air Filter Service.
Lotus AC Filter Service.
Lotus Drain Plug/Gasket Replacement (If Needed).
Lotus Rotate Tires.
Check and Adjust Tire Pressure For Lotus.
Perform Battery Medtronic's Test For Lotus.
Free Lotus Comprehensive Inspection.
Free Car Wash & Vacuum.
Complete Lotus  Maintenance & Repair Solution!
Best Lotus Workshop In UAE. Are you looking for Lotus Maintenance Cost In Dubai? Lotus Car Garage? Lotus Specialists? Lotus Car Service Price In Dubai? Lotus Car Service Dubai? Lotus Repair Shop In Dubai? Body Repair For Lotus In Dubai? Lotus Maintenance Costs? Lotus Service Dubai? Lotus Servicing Costs Dubai? Lotus Wheels Change Dubai? Lotus Garage In Dubai? Brake Replacement For Lotus Dubai? Lotus Repair Garage Dubai? Best Lotus Garage In Dubai? At Quick Fit Auto Center We Have Complete Lotus Maintenace & Repair Services. 
General Auto Repair

Suspension Repair
Inspection / Computer Diagnostics

Body Shop Service

Tyres Shop
Lotus Parts
Steering Repair
Auto Glass / Windscreen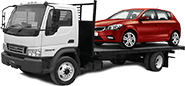 Free Car Pickup & Drop
Battery Service / Replacement
Premium Quality Rim Protector
Coolant Flush
Vehicle Modification
Premium Quality  Lotus Repair & Service Workshop In Dubai. Discounted Prices, Free Pickup & Drop Off, Free Inspection. Call Us For Free Pickup +971543501008
Are You Planning To Buy A Used Lotus in Dubai?
Let Us Do A Comprehensive Pre-Purchase Inspection Before You Buy A Lotus In Dubai. We Save You Headache & Money. At Quick Fit Auto Center We Have Qualified Lotus Repair & Service Technicians, Who Can Inspect A Pre-Owned Lotus Thoroughly And Present You A Comprehensive Inspection Report. Which Helps You To Make A Better Decision On Your Investment To Buy A Lotus In Dubai.